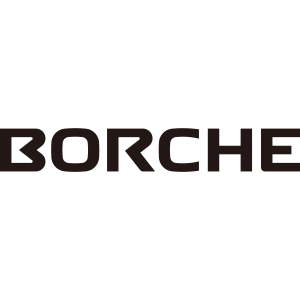 EXPERT OF INTELLIGENT TWO-PLATEN IMM
Borch Machinery Co., Ltd. (Borche), established in 2002, specializes in self developing, manufacturing and selling intelligent injection moulding machines (IMM).  Our Group Company "INNOVATIVE MANUFACTURING INDUSTRIES" is working as Sole Distributor for Borch Machinery Co., Ltd in Pakistan since 2017. Now Borche has THREE manufacturing bases: Guangzhou headquarters with R&D and manufacturing base, Hangzhou plant and Guangzhou Intelligent manufacturing demonstration plant of Two- Platen machine. In total, Borche has premises of 215,000 square meters and has more than 800 employees.
As the fifth President Unit of China Plastics Machinery Industry Association (CPMIA), Borche has been firstly selected as Demonstration Unit of 46 Intelligent Manufacturing Program in 2015, and accredited as National Advanced Technology Enterprise of National Torch Program, Guangdong Plastic Machinery Engineering and Technology Center, Provincial level Enterprise Technology Center, postdoctoral scientific research station and national management system certification of "Integration of Information and Industrial". In 2016, Borche has also been selected as a demonstration enterprise of National Intelligent Manufacturing New Model Program, the only enterprise in Guangzhou and the only enterprise in plastics machinery industry.
As the Manufacturer of Biggest Two Platen IMM in Asia, the Expert of Intelligent Two Platen IMM, Borche has developed intelligent two platen IMM BU series, servo machine BS series,updated toggle machines Bi series, Hybrid machines and BM series multi-components IMM, which include more than 100 models. Machine clamping force ranges from 50T to 6800T, shot weight from 25g to 300Kgs.
BS SERVO SERIES – Injection Moulding Machine
Brochure BS Series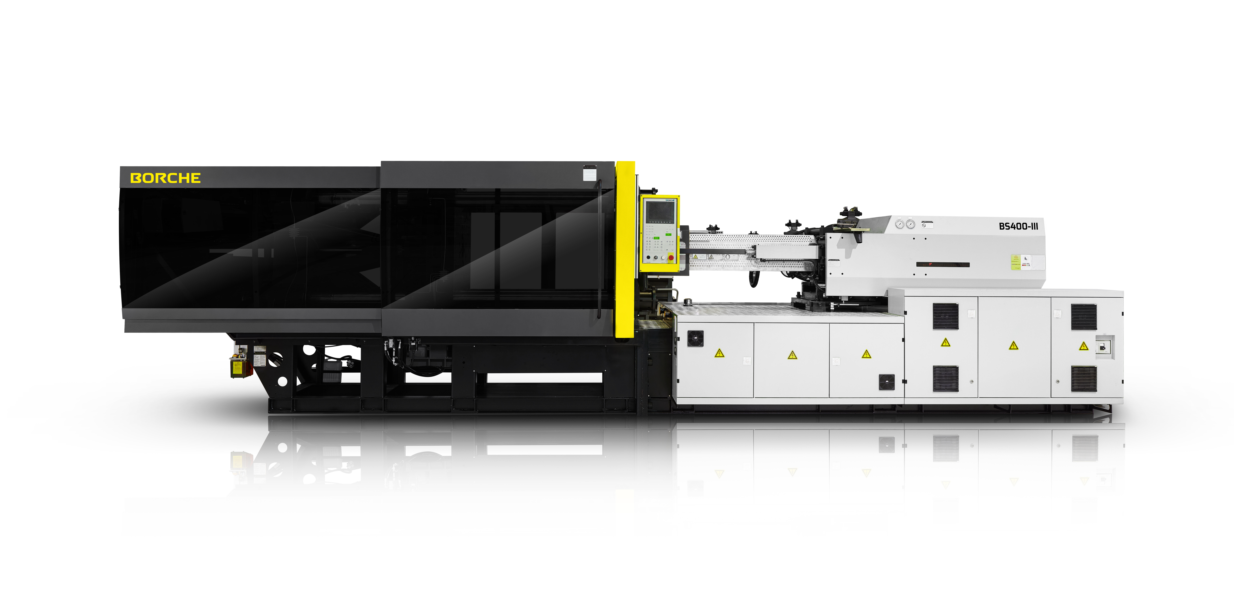 BS Servo Series – Machine Features
Keba controller with Keyplast Software
Energy efficient gear pump with low power consumption giving up to 80% power savings over conventional machines
Euromap Platens and easy access to ejector area with central and multipoint injection
High efficiency 5 point toggle clamping system
Double carriage cylinder is adopted to ensure stable injection unit
State of the art inverter servo drive.
Bi INTERCONNECTED SERIES – Injection Moulding Machine
Interconnected Bi Series Injection Moulding Machine Features
Interconnected

Real-time Monitor
Abnormity Alarm
Process Control
Equipment Management & Quality Control

Modular Design

Machine with modular design, meet different needs flexibly
Optional injection units to cover bigger range of injection volume
Both Standard power system and optional enlarged one stage power system are available.
Optional swing injection unit for easier screw and barrel maintenance
Spare installation places for socket

Rigidity Enhancement
Performance Upgrade
BU SERIES – Injection Moulding Machine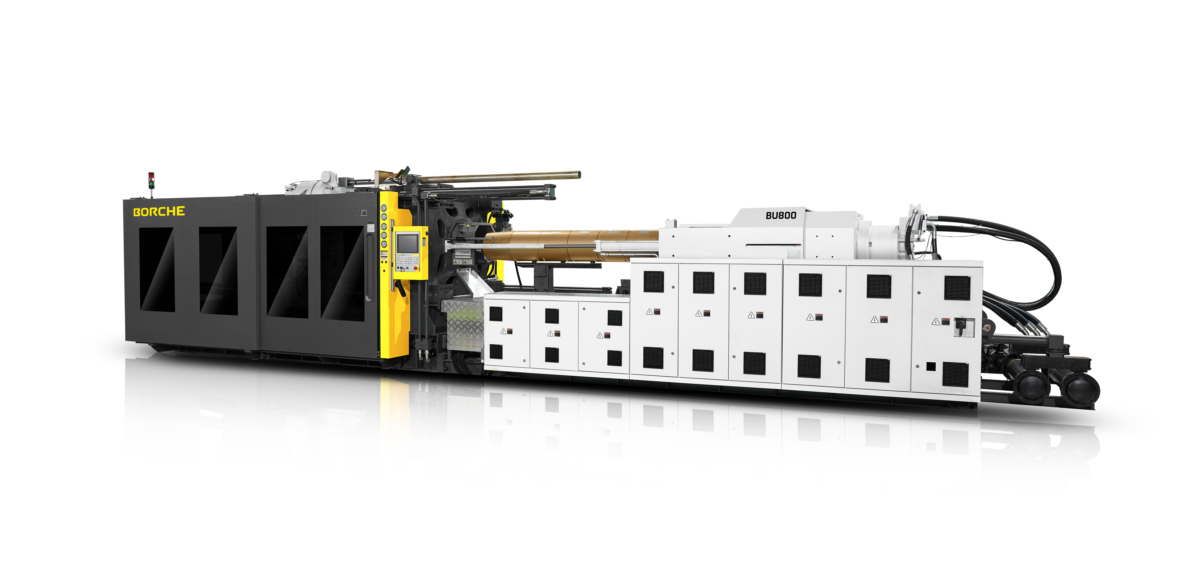 BU Ultra-Max Injection Moulding Machine Features
Euro standard safety features and CE approved
Next-generation Keba controller with touch screen option
Direct locking on tie-bars
Multiple inverter pump units for increased energy efficiency
2-platen design with patented locking system
High-capacity plasticising units.
BM SERIES – Injection Moulding Machine
BM Multi-Mat Injection Molding Machine Features
Euro standard safety features and CE approved
Borch Multi-Color Machine has side injection 'L' type, vertical injection 'V' type and parallel injection 'P' type models
BM Series is available in 3 color and 4 color machines
BH SERIES – Injection Moulding Machine
BH High Speed Injection Molding Machine Features
Toggle Structure Technology with Hydraulic Clamping System
Patented single cylinder injection unit to increase injection precision and response speed
Two servo pumps for parallel movement and minimizing cycle time
Proportional back pressure
Oil free lubrication and no waste/pollution in mold and product dropping area
Large oil cooler to efficient ensure temperature control
BE SERIES – Injection Moulding Machine
Brochure BE Series
BE ALL ELECTRIC Injection Moulding Machine Features
Precision, Efficiency and Stability with high load synchronization
Power Saving and Environmental Protection
Highly responsive injection unit
Specially designed plasticizing system
Ultra-long pressure holding performance
Servo motors and highly precise ball screws ensure repeat-ability of mold open and closing position with high speed full-featured CNC control system
Introducing Borche Pakistan, the sole Pakistani distribution centre for the world-beating Borche range of high efficient injection molding machines. The Borche range of high. .. ..